under construction

-- This page is still very much under construction --

-- This page is still pretty much under construction --

(This page is under construction)

Tämä sivu on vasta rakenteilla.

This place is indeed under construction

This Site Is Currently Under Major Construction











If you haven't noticed, this World Wide Web page is under construction. Some MAJOR changes coming VERY SOON!


Some of the pictures may not look right either, because this site is undergoing some renewations

But keep on trying! This page will be completed shortly. Until then, visit often

Improvements underway, sorry for the inconvenience
Pardon our electrons!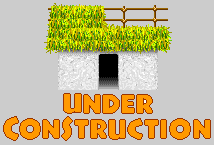 last updated on July 12th 2006!